Protecting Cash During Transport
Technocrime Nigeria Limited has been involved in Cash-In-Transit (C-I-T) operations over 10 years and has amassed a fleet of about 100 Armoured Vehicles.
Having met the minimum capital requirements as dictated by the Central Bank of Nigeria (CBN), on the 28th of February 2018, we were issued licenses to carry out Cash-In-Transit (C-I-T) operations in Nigeria, making us one of only eight companies currently licensed to handle CIT in Nigeria.
Technocrime currently deploys its fleet of trucks across 18 states of the Federation carrying out C-I-T operations. One of our core business is to manage the risk and cost inherent to the Nigerian cash supply chain by providing Moving of cash (Cash In Transit).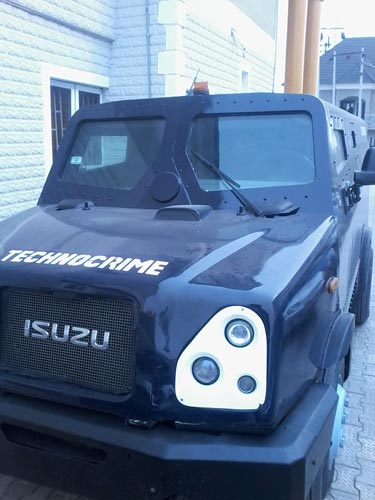 OUR MISSION
To provide World Class Cash Management to Clients through highly skilled and experienced professionals that are supported by appropriate technology infrastructure in order to create value for clients and shareholders and make a lasting positive contribution to the society.
All our cash-in-transit teams are well trained in defensive driving techniques and can take decisive counter-measures to neutralize attacks directed at the convoy. The vehicles are all fitted with close circuit television. They are equipped with mobile communication equipment for effective monitoring from our control room, as well as internal communication when on a convoy.
COMPOSITION
Each of our bullion van team is generally composed of the following:
Cash officer
Armed Mobile Policemen
Security Driver
INSURANCE
All vehicles to be used for this task have comprehensive insurance policy including cash-in-transit insurance with reputable Insurers. All security drivers also have Group Personal Accident Insurance and fidelity guarantee insurance.
VEHICLE TRACKING SYSTEM
All vehicles have vehicle tracking device installed in them and are monitored in real time via satellite
ARMED POLICE AUTHORIZATION
We have the approval of the Inspector General of Police to use armed policemen to support our operation.
GENERAL
We provide services all days of the week including Saturday, Sunday and public holidays